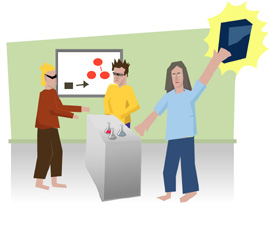 MovingLabs is all about creation of web applications. We love to come up with new ideas, work out the design and to create code.

Our focus for our main projects is to manage data in an easy to use and intelligent way. We actually use all of these web applications ourselves because they each fulfill one or more of our needs. We love solving problems and believe that our applications can solve problems for you as well.

Our approach to development and experience allows us to fix your real pains first. We believe that the success of applications is in small details and you can never plan and design those details, you must experience them first.
The creation of a flexible platform for reliable data storage and the development of even more web applications has become one of the most important aspects of our work.

Now go check out our projects.